Students in the Ph.D. Program in Public Affairs-Community Development has the unique opportunity to serve as Graduate Assistants and Fellows at the Community Leadership Center.  Students collaborate with CLC staff on numerous projects and capitalize on CLC, LEAP, and ELRA resources to enhance their own research for their doctorate.  Below are current and recent fellows with their research contributions: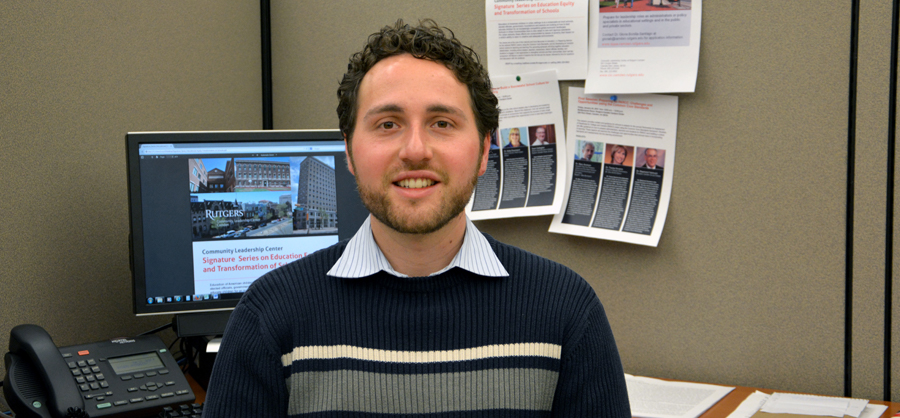 Matthew Closter
Matthew Closter is pursuing a Ph.D. in Public Affairs – Community Development to strengthen his research skills and connect the theoretical foundations of community development to strategies for improving the urban landscape around education, public health, and civic engagement. He currently serves as a Senior Research Associate for the Rutgers-Camden Community Leadership Center, where he organizes a public lecture series on issues of education and community development, writes grant proposals, maintains the Alfredo Santiago Endowed Scholarship Fund for students from LEAP Academy University Charter School to attend Rutgers University, and produces the annual Alfredo Santiago Endowed Scholarship Gala. Matthew has extensive experience in community development and educational exchange programs, having worked for local, national, and international organizations, including the City of Philadelphia Mural Arts Program, Big Brothers Big Sisters of America, AFS Intercultural Programs, the Institute of International Education, and Amigos de las Americas. Matthew has a B.A. in Anthropology and Sociology and a Minor in Spanish from Brandeis University and a Masters in Public Administration from the University of Pennsylvania. He has also been published in Public Library Quarterly. He lives with his wife and daughter in West Philly and loves reading, running, hiking, traveling, watching the news, and urban exploring.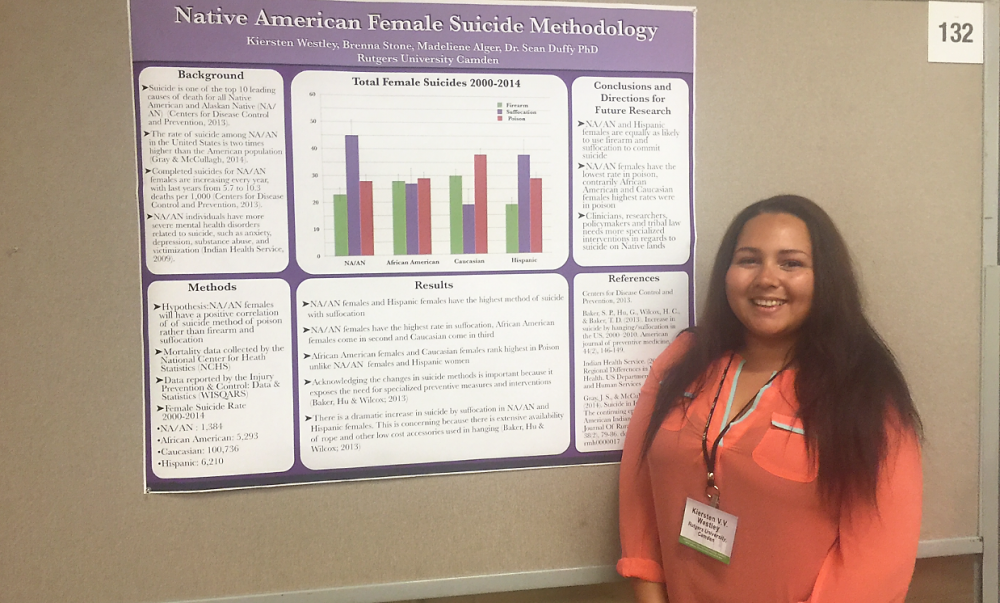 Kiersten Westley Henson
Kiersten Westley Henson received her B.A. and M.A. in Psychology from Rutgers University and is pursuing a Ph.D. in Public Affairs – Community Development. Kiersten currently serves as a Research Associate for the Rutgers-Camden Community Leadership Center.  Her research focuses on environmental health, pollution, chronic diseases, ecotourism, mental health and natural disasters affecting communities – all with an emphasis on the geographical locations of New Orleans, South Jersey, Philadelphia, Camden, and Havana. She has presented her work at the Annual Association of Psychological Science, and at other venues including Rutgers-Camden Graduate CURCA. Currently, Kiersten is working on projects such as a comparative case study with Cuba and Camden. She also serves on the board of the Rutgers-Camden Student Health Services and the Graduate Student Advisory Board and is the recipient of the Rutgers Camden Graduate School Award, Graduate Merit Fellowship, and the David Dorothy Cooper Scholarship.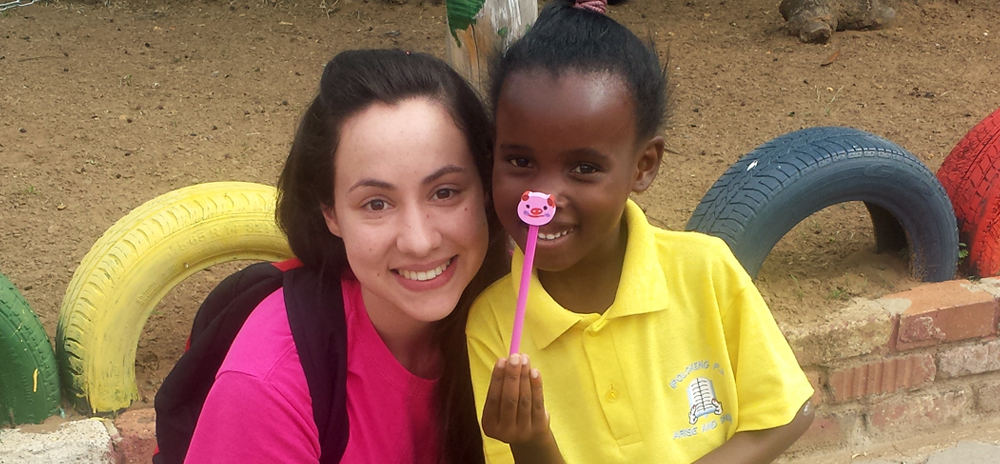 Andrea Aguilera
Andrea Aguilera is an international student in the MPA graduate program at Rutgers University – Camden. She comes from Paraguay, a warm country known as the heart of South America. Before coming to the US through a competitive government sponsorship, she was leading an educational project from the US Embassy in Paraguay addressed to empower low-income university students. She is also part of the CLC's efforts to foster relationships between the National University of Asunción in Paraguay and Rutgers University. Andrea is passionate about Education, and after she finishes her overseas studies, she is committed to go back to Paraguay and be the transformative educational leader she is already becoming.
 Lewis Bivona
Lew is a second year graduate assistant in the Department of Public Policy and Administration. His primary research interests are in biophilic (nature-loving) urban design, green infrastructure, and sustainable agriculture. Together, these interests have led Lew to specialize in studying urban agriculture and how it can be used to "retrofit" suburbs to be more ecologically and socially balanced places.
At the CLC, Lew pursued these interests primarily through his work on the LEAP Academy's Urban Food Forest project, which aims to improve the both food security and the aesthetics of Cooper Street by growing ornamental and edible plants along Cooper Street in Camden City. One highlight of this work was a $5,000 grant to the food forest, generously awarded by Rutgers Against Hunger and Whole Foods Market. Through the CLC, Lew was also able to study sustainable agriculture first-hand in Cuba, where he assisted a team of Rutgers faculty in solidifying academic relationships and cross-cultural research opportunities as part of the Rutgers University – University of Havana Research Collaboration. Outside of his primary research interests, Lew assisted the CLC's efforts to study educational leadership and student outcomes in Camden by completing two literature reviews and organizing group communications.

Anetha Perry
This past year, I was able to gather research that contributed to an academic roundtable discussion entitled:  Reflections on Youth, Community Development, and the Cold War's Legacy in Havana, Cuba and Camden, New Jersey.  More specifically my research contribution involved crafting a Historical Analysis of Camden City youth participation and their contributions in the midst of disparaging social and economic conditions.  Additionally, since my research interest includes strategies to increase minority upward mobility in education, I assisted the Rutgers Camden Community Leadership in managing the Rutgers-Camden Teacher Development and Performance Institute for Mathematics grant sponsored by the NJDOE Math and Science Partnership. While ensuring grant requirements were met, I was able to observe the progression of teacher development for increased academic student achievement in STEM.